Ercan Demiralay explains exactly what you need to review when choosing online accounting software for your organisation.
New technology ("tech") is transforming the way we work. It seems that every week there is an announcement about a new app or piece of software that can improve efficiency, drive down costs or save you time.
Already new tech is changing the way we store and share files, communicate, organise and conduct meetings, project manage tasks and capture, track and store customer/client information. Online accounting software is just another in this ever expanding list. Now you can:
Access your latest business financial records wherever you are
Update your accounts with entries in real time by uploading bank statements and invoice transactions as they happen
View your spend, budgets and profits and losses at the press of a button
Save money with less of a need for an internal accounts person/team
Perhaps the biggest plus point of online accounting is that it enables you to tailor the information you extract from all your financial data. You can produce customised reports that will assist your business decisions and investments.
Choosing software that fits and suits your business needs is crucial to the future success of your organisation. As with all areas where new tech is breaking through, there are a whole host of providers which poses the question of how do you go about choosing the right solution for you?
Here are the key things you need to consider before making a decision...
1. Budget
Before you begin the process it is worth thinking carefully about how much you are willing to invest in this project. This will then help narrow down your search by determining which providers you can test based upon whether their price offering fits within your budget. When you come to testing and reviewing the different software, always ask yourself whether the proposed benefits on offer weigh up in comparison to the cost of the solution. Be sure to conduct a cost benefit analysis.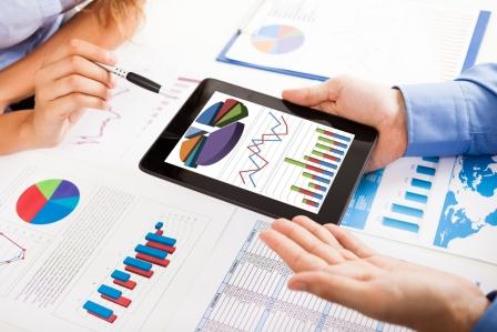 2. The kind of system you require
The nature of your business will be a significant determinant as to which software you select. It means you should consider carefully the specific reporting requirements to the sector you operate in. What financial and management reporting information do you require and at what intervals during the year?
Plan your needs carefully as this will be a key driver in the selection process. This means you will need to understand business accounting and if you don't then you should seek the assistance of a professional advisor. Review your existing system and the information you can (and can't) obtain from it.
Then create a check list from this and use that to stress test potential providers. Remember the data you extract is key to driving your future strategy and decisions, it is vital that you are able to get exactly what you need out of the system.
Other questions to ask include:
Do you hold stock as part of your operation and if so, will a potential platform account for stock control as part of the offering?
Does your business operate in the UK only or do you conduct business in other countries?
Do you conduct transactions in foreign currency?
What is the level of support available, especially at the initial learning phase of the program? Will there be additional cost implications?
Are there any additional features "add-on's" which can be purchased to advance the software and help with your business process. Think credit control and links to EPOS systems?
Can/does your adviser support the software and are they able to work with it to provide you with relevant and timely advice? There will always be instances where you need professional assistance so it is important your adviser can access/interpret the data.
If you are selling products or services overseas then how well will any potential software cope with the tax and VAT issues that arise from this?
Some of the above may seem obvious. Often though it is the obvious that ends up overlooked which can have cost implications in terms of building in added functionality into a system, or worse still having to move to a new provider.
3. Fit to your organisation
Consider how well the software will fit in with how you run your business. Is your budgeting and reporting conducted on a segmental basis i.e. breaking down turnover, profits and capital employed into sections to show how they each contribute to the overall picture? Or, do you have several offices that report on a regional basis?
Also, does this reporting then lead into some form of remuneration or bonus scheme? Will a potential solution help you calculate this, or better still automatically do it for you based on the parameters you enter?
Remember, the software you chose will only be worthwhile if you dedicate sufficient time and resource to it. Make sure you make best use of what is available as the long term gain in terms of process and efficiency will be well worth the initial time investment and hassle.
4. Ownership
These days we all use apps and access software on our phones and tablets with barely a second thought about checking the terms and conditions (T&Cs) before hitting download. However, you really should review these carefully because if something goes wrong, can you be sure of getting your data back?
You need to ensure that the T&Cs state that ownership of all this information is retained by you. That way you are safeguarding against potential risks should your software provider go bust or you decide to move on to another solution.
5. Access
Who internally needs access to your accounts or management information? How much do they need to see? Can you place restrictions on what your employees view within the system? When the quotes come in check carefully to see how many users are included within the license agreement.
Can several users access the software from just the one account at different times and is this permitted within the license agreement? Also how do mobile apps work within the service level agreement?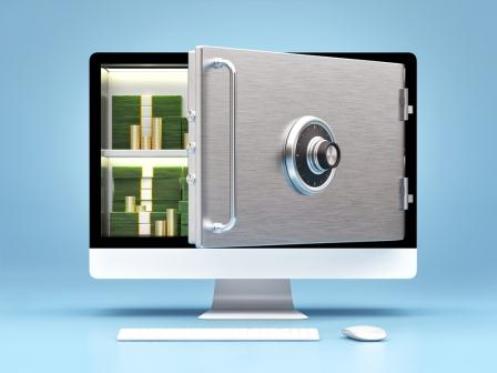 6. Security
Increasingly we are all accessing and sharing more information courtesy of mobile devices. However, this poses security issues and concerns. Online providers will store your financial data in the cloud. You need to understand that this means none of your business information will be kept on your local servers or computer.
Instead it will be on a server either hosted by the software provider or a third party that you then access this via the internet. This is known as cloud computing. Generally, the larger the business the more likely they will be to outsource that particular part of their service.
This is important as most providers are now link their software to your bank (and credit card) account through feeds. Transactions that take place through your bank account are then automatically identified and recorded in your accounts. It leads to questions such as where exactly is your data being held and is it being stored securely and confidentially?
Ask providers about where their/third party servers are based and the security measures they have in place to safeguard your financial information. Are they compliant with the Data Protection Act, in particular Principle 7 and Principle 8? What firewalls do they have in place and what software have they installed to protect against online attacks such as spyware, Trojans and malware?
Be sure to check how files are backed up. How often does this happen, where is the back up data held and in the event of fire, flooding or theft ascertain how recent would the latest back up be? You will then know exactly how much data you could potentially loose in the event of a disaster scenario.
In relation to conforming to specific standards on all of the above, do they hold security certificates such as ISO27001, BS10012 or ISO22301 (be sure to click on the links to understand what these certificates are and mean)?
7. Ease of use
More often than not the best software solutions are the simplest ones to use. As you demo different products give serious thought to how intuitive the user interface is. Can you access information quickly and easily? Is it simple and easy to understand? Think of the other people in your organisation who will use this software. How IT literate are they and how quickly will they be able to pick it up?
The last thing you want is to be trying to generate a report urgently for shareholders or the bank, only to be frustrated by hidden complexities within your software. This is a common problem as many online products are created by coders and programmers who don't always think of the end user experience as they build increasingly sophisticated functionality into their platforms. It means you need to take the time to test potential solutions carefully.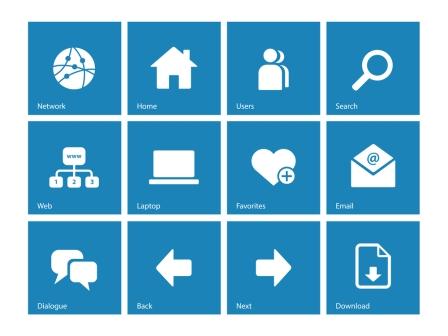 8. The providers
Amid all the excitement and hype that currently surrounds technology companies, you should bear in mind that they are risky propositions. Some may be start ups and the relevance of this is you don't want to sign up to a provider who then goes out of business a few months later. Just think back to the dotcom crash of 2000 for evidence of this.
So, do your homework! Ask for testimonials along with references and research how financially secure they are. You can obtain credit reports from companies such as Experian and it might also be worth searching on the company name in google news to see what headlines (if any) they are generating online and in the press.
The content of this post is up to date and relevant as at 20/03/2014.
Please be aware that information provided by this blog is subject to regular legal and regulatory change. We recommend that you do not take any information held within our website or guides (eBooks) as a definitive guide to the law on the relevant matter being discussed. We suggest your course of action should be to seek legal or professional advice where necessary rather than relying on the content supplied by the author(s) of this blog.