The challenges of growing a business & how to meet them
Advising owners on expansion into the next phase of development and profitability.
Following the frantic period of creating a business and having established a viable operation, you will then likely need to consider making a significant investment to expand and take your organisation to the next level. The investment could be for a number of things including larger premises, taking on employees, developing your sales and marketing functions or, purchasing equipment.
We've helped many growing businesses move into the next phase of development so that the owner can then enjoy the rewards as their hard work begins to pay off. This is reflected in the business lifecycle diagram below known as the Stages Model (a concept originally developed by Shirlaws).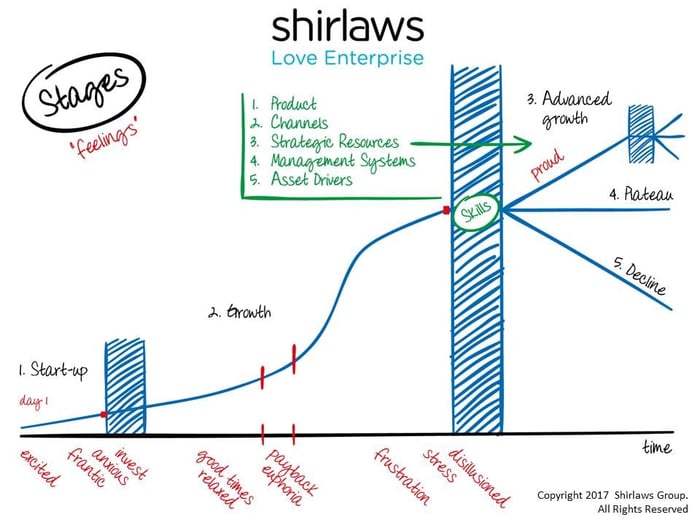 The growth phase feels like 'good times' as you reward yourself and enjoy 'payback' from the business as it moves towards 'fast growth'. Each stage reflects your feelings during the organisation's development, so by understanding these emotions you will be better equipped to move the business forward successfully.
Some of the ways we can help your business include:
Planning – Helping you translate your vision into a well articulated business plan with realistic goals that provides clarity as to what potential investment is for and how it will achieve the desired results.
Funding – Understanding the most suitable funding options for your needs, introductions to potential sources of finance and help with preparing applications.
Structure – Advice on selecting and setting up a business structure that suits your commercial needs and saves you money by minimising your tax exposure.
Information systems – The installation and running of systems that keep you in control of workflow, payroll, rotas, inventory and performance. Technology solutions that can grow with your business.