Ralph joined Wellers in 2013 as a fully qualified accountant, having previously worked in industry. Now an Associate at the firm, Ralph loves the variety of the work in his role, working with business owners to understand their vision, and then help them to make it a reality.
His approach of questioning, and listening, means Ralph gains a comprehensive understanding of the financial circumstances, and challenges facing his clients. Equipped with this knowledge he then provides practical solutions to the issues they face by guiding them on a range of accounting, tax, and financial matters. This frees up their time so that they can then concentrate on what they do best, running and expanding their enterprises.

Ralph achieves this by informing business owners, and management teams, on how to implement efficient systems, and processes, to ensure they have an in-depth knowledge as to performance. They can then apply that intelligence to make informed strategic decisions that help drive growth.
Ralph also works to ensure that all compliance with statutory deadlines are met thereby avoiding potential fines and penalties being administered by the likes of HM Revenue & Customs (HMRC).
This ensures his clients have peace of mind that all legal obligations are being met, and confidence that they have a trusted and knowledgeable advisor they can turn to on a wide range of financial, and tax matters.
His client portfolio is diverse, including hospitality, retail, architecture, legal practices, and financial services firms. This means over the years Ralph has developed specialist skills in the fields of both the Financial Conduct Authority (FCA) and Solicitors Regulation Authority (SRA) regulatory frameworks.
He is also passionate about our people, guiding and developing them to become the professional advisors of the future.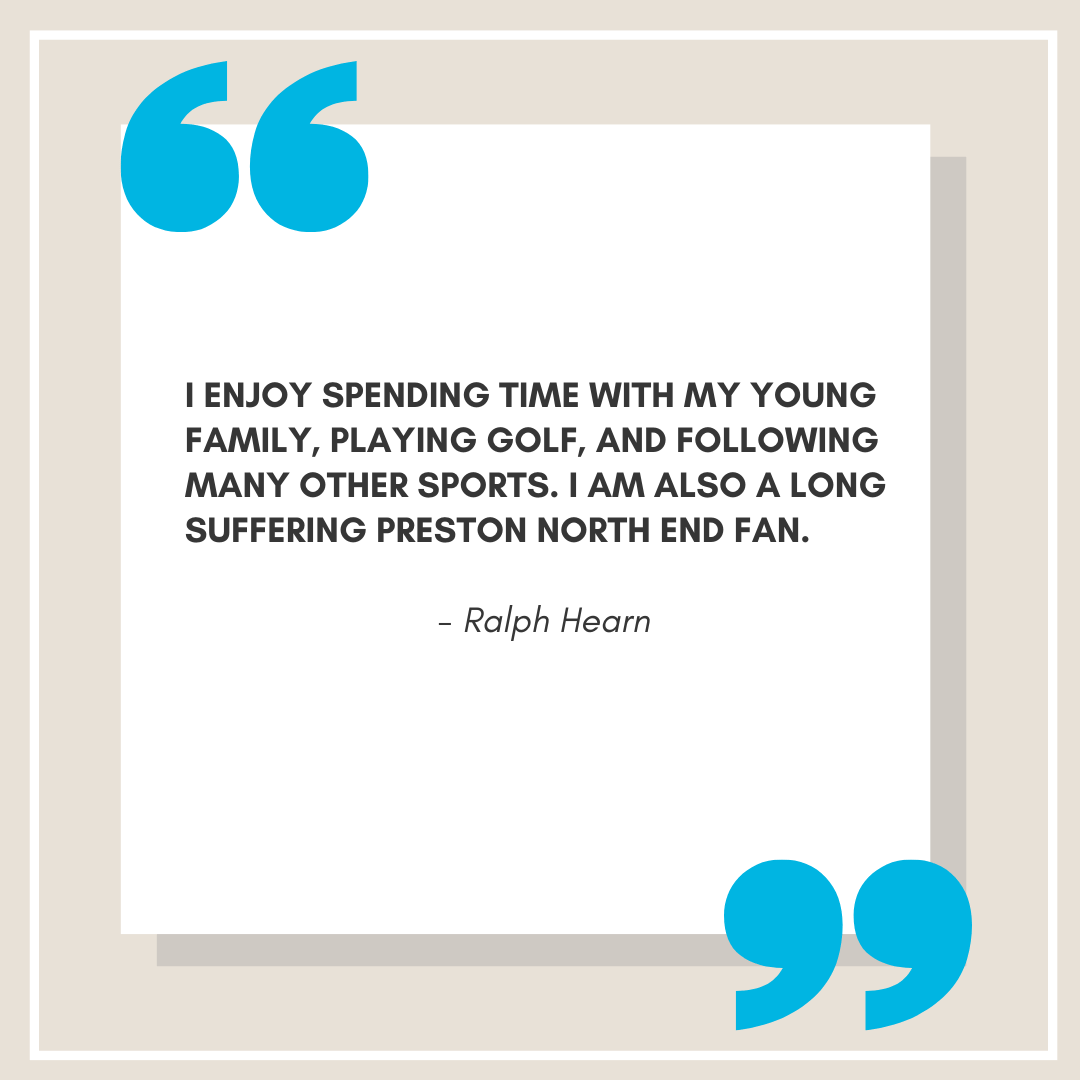 07955 398662