Chris Thompson is the first non-accounting partner at Wellers and our Head of Marketing.
He works with the leadership and employees at the firm in order to produce communications that are unique, but authentic, differentiating our brand so as to challenge perceptions and change how people view accounting.
Inspired by helping people and working as a team to improve things, Chris enjoys the challenge of working in a professional firm.
This is because in an industry where competitors offer very similar services and products, being distinct from other firms is crucial to success.
Many other professionals tend to be trained in a homogenized fashion meaning differentiation is not something that comes naturally.
Alongside his team, Chris develops the brand by producing communications
and working on marketing projects that are particular to select audiences.
This helps our business advisors stand out from the crowd, by identifying and engaging with specific audiences about the issues they face and how the specialist knowledge and experience of Wellers' people can be applied to help our clients realise their aspirations.
Partners and staff are then better equipped to raise their profiles and develop long-term client relationships, in a focused and strategic manner, that helps drive growth.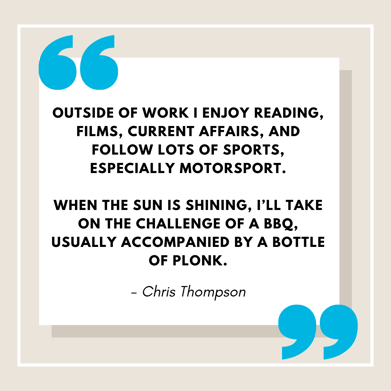 07732 604410