Careers
Think differently about your career in accounting
Grow your career here

At Wellers, our focus is on our staff, people like you. We've created a culture to enable you to do your best work, and feel fulfilled, by helping our clients grow so that you, in turn, can grow your career.
If you're passionate about helping people, developing relationships, and perhaps have an eye for numbers, then you've come to the right place.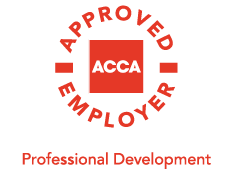 We are part of the Approved Employer Programme issued by the Association of Chartered Certified Accountants (ACCA). ACCA is the global professional accounting body that offers the Chartered Certified Accountant qualification.
The ACCA Employer Programme recognises our commitment, and the high levels of training and development we provide so that our people have the right mix of knowledge, skills, and ethics, to deliver value in advising and helping our clients grow.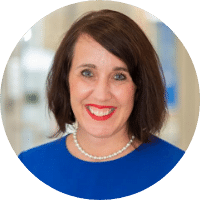 'I started my career at Wellers as a trainee in 1996 and have never looked back. The partners, managers and staff provided me with all the necessary support and guidance I needed every step of the way. This, combined with hands on client work, made my training an invaluable experience.' Debbie Austin, Partner at Wellers
About Wellers
Wellers is a firm of business advisors and accountants based in London and Oxfordshire. We're passionate about helping early stage, and growing enterprises, succeed. We place people first, and we make those relationships the centerpiece of everything we do. It's why our mission is to help our staff, and our clients, achieve their true potential. It is this ethos that takes care of the long term success of our business.
Kick-start your career today
If you're wondering what it's like to work at Wellers, the below reflects the wide, and diverse opinions, and experiences, of our people.
Achieve your aspirations
We take great pride in the career development of our people, our teams work hard to ensure that our staff fulfill their potential. As part of this process, we hold regular appraisals to monitor progress and map out future development opportunities.
Make a difference
Whether you're an apprentice, graduate trainee, senior, manager, bookkeeper, or in a supporting function, you're work is geared towards making a real difference. That's not just by assisting our clients, but also in helping our firm progress towards its vision.
Upskill
For new trainees who wish to attain a qualification we do this through ICAEW, the ACCA, or AAT. For those not pursuing the University path, we also provide apprenticeship opportunities at AAT level. We provide mentoring, support, and are committed to helping you develop your career.
Practicality
We're here to provide you with the highest quality training programmes alongside practical work experience. This will equip you with the latest technical knowledge, and personal skills, enabling you to excel in your role.
Equal opportunity
We are proud to be an equal opportunity workplace. We encourage application from all genders, races, religions, ages and sexual orientations, as well as parents, veterans, people living with disabilities, and any other groups that could bring diverse perspectives to our business.